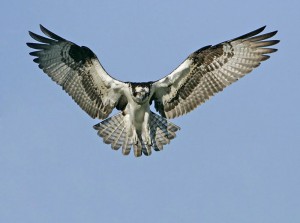 Hi everyone,
One of my favorite birds is the osprey. Ospreys are nesting at Edwin B. Forsythe Wildlife Refuge and this year they've installed a camera on the nest! You can watch the ospreys LIVE on this webcam, 24 hours a day.
Here is the link to the live cam:
http://www.conservewildlifenj.org/education/ospreycam/
After you watch the cam, write me back and tell me what you observed! Did you see mating? Nest building? How many birds are on the nest? What foods do the ospreys bring to the nest?
To learn more about ospreys, go to one of my favorite sites for bird identification:
http://www.allaboutbirds.org/guide/Osprey/id