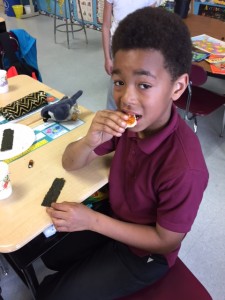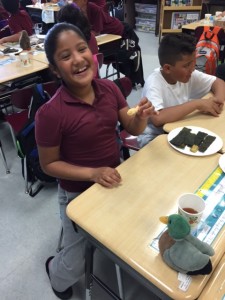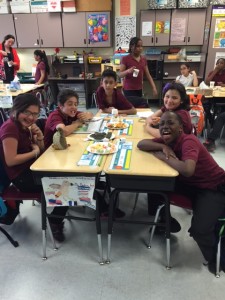 May 5 is Children's Day, when families celebrate the healthy growth and happiness of children. It became a national holiday in 1948, but it has been a day of celebration in Japan since ancient times.
The fifth day of the fifth month was traditionally called Tango no Sekku and was a festival for boys. Girls have their own festival, called Hina Matsuri (Doll Festival), held on the third day of the third month.
On Children's Day, families with boys fly huge carp-shaped streamers (koinobori) outside the house and display dolls of famous warriors and other heroes inside. The carp was chosen because it symbolizes strength and success; according to a Chinese legend, a carp swam upstream to become a dragon.
In recent years, as more people have moved into apartments and smaller houses, the carp streamers have also gotten smaller, and there are now miniature versions that are decorated indoors.
Also on this day, families often take baths sprinkled with iris leaves and roots. This is because the iris is thought to promote good health and ward off evil. Rice cakes wrapped in oak leaves and filled with sweet bean paste, called kashiwa mochi, are also eaten.
We celebrated Children's Day in our classroom after reading the story 'Hachiko Waits' and after learning more about the Japanese culture.
We ate rice crackers of various sizes, nibbled on dried seaweed, drank hot green tea and  feasted on mochi for dessert. It was a ton of fun and delicious, too!